We are a Swedish high-tech company that develops and sells software and systems in non-contact measurement technologies.
Image Systems Group is a Swedish world-leading supplier in its niches of metrology products and services using image processing. Today, our two business areas – RemaSawco and Image Systems Motion Analysis – operate in a number of different market segments where non-contact measurement technologies are a requirement, the most prominent are the forest, defense and automotive industries.
Our world-leading products are used to optimize production flows and to develop and test new products. Image Systems Group has around 80 employees with operations in Sweden, Finland and Norway as well as sales offices in China, France, Israel and the US.
Image Systems Motion Analysis

Image Systems Motion Analysis is the global leader of analysing motion in high-speed applications. Image Systems Motion Analysis develops software that is mainly sold to defence, automotive and university customers.

Image Systems Motion Analysis

RemaSawco

RemaSawco is the industry expert in sawmill optimization. By using smart and modern technology to simplify complex processes, we challenge established concepts and offer more efficient solutions.


RemaSawco
Our vision
To be a Centre of Excellence in non-contact measurement technologies.
Our mission
To facilitate the ongoing digitization for our customers in certain niche markets, by offering software and systems that boost accuracy and automation of processes.
Our strategy
The strategy to reach our goals is to build a group of companies characterized by:
Non-contact measurement technology - We operate in measurement technology – primarily non-contact measurement technology, which means that our measurement systems do not affect the object they are analyzing.
Niche segments - We operate in a well defined niche.
Market leader - We are market-leading, either globally or in a geographic market.
We believe that these three components provide the conditions for long-term profitability. It is our conviction that measurement technology will grow. Digitization, automation and sustainability are underlying driving forces that affect growth in the markets in which Image Systems Group operates. To succeed, you need to create more accurate data that can be analyzed, presented and act as decision support. Our products do just that - take care of and analyze data in an understandable way so that our customers can optimize their operations. What is common to our two business areas today is that they are world leaders in their respective niches. We intend to continue to grow by taking advantage of our strengths.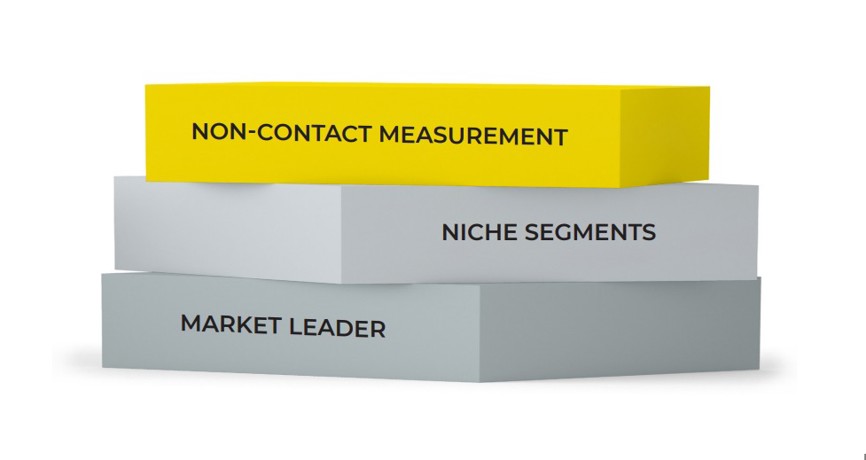 Our history 
2018
Image Systems AB acquires Limab Oy which is integrated in RemaSawco
2014
Acquisition of RemaControl Norge A/S in Norway
2012
Image Systems AB acquires Sawco AB and Rema Control AB. Operations are combined under the name RemaSawco AB
2011
Image Systems AB is acquired by Digital Vision AB, the Group name is changed to Image Systems AB
1999
Innovativ Vision AB changes name to Image Systems AB
Digital Vision is listed on the Stockholm Stock Exchange
1996
Innovativ Vision AB is acquired by Saab Combitech AB
1988
Digital Vision is founded in Stockholm
1987
Sawco AB is founded
1983
Innovativ Vision is founded

1954
Rema AB is founded